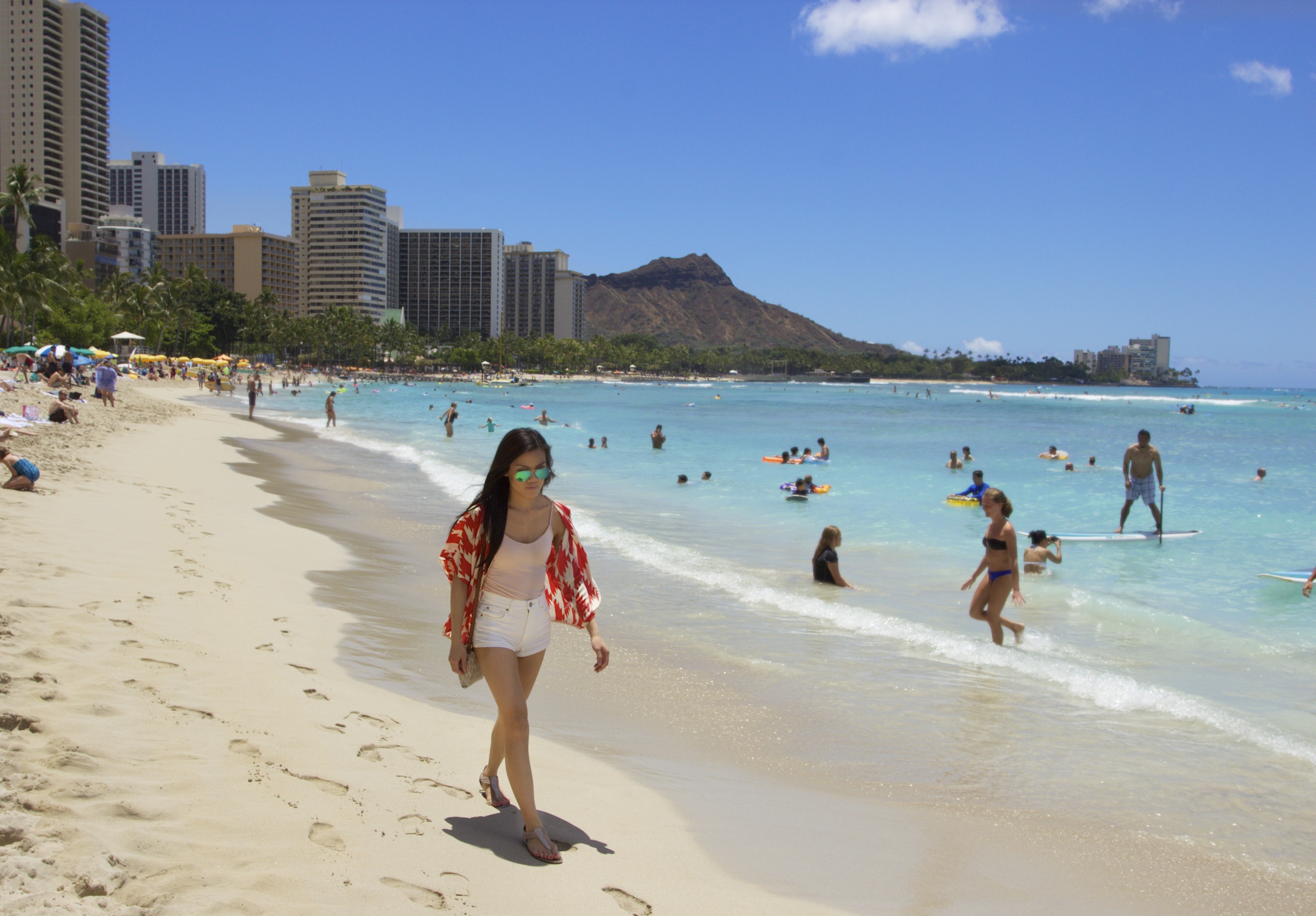 Growing up, I was always surrounded by affluent kids whose family went to Hawaii every year. That was never in the cards for my family, so I always thought of it as aright of passage, on the highway to the American Dream. This past April though, I celebrated my 25th birthday and the completion of my 2nd (and hardest) semester in rad-tech school. Along with that, I finally got my very first taste of Hawaii.
I spent my first full day walking the beaches of Waikiki before breakfast. Coming from Seattle, the city of grey skies, I more than appreciated the warmth and blue skies that Honolulu had to offer. I had witnessed horizons so beautiful and full life! It was invigorating!
My parents and I found this delicious oceanfront restaurant called the Hula Grill Waikiki. You can find it inside of the second floor of the Outrigger Waikiki. The service was beyond phenomenal! Our waitress was able to suggest a view spots for us to visit, and was able to place a custom order of Salmon Eggs Benedict for me!
I had never had Eggs Benedict before, but they were out of the Mahi Mahi that their dish usually came with. So instead, the restaurant actually went out of the their way to have salmon brought over so they could make me this special dish! Along with their Sunrise Fruit Smoothie, the dish was to die for, and I finally felt like I was living the Hawaiian life!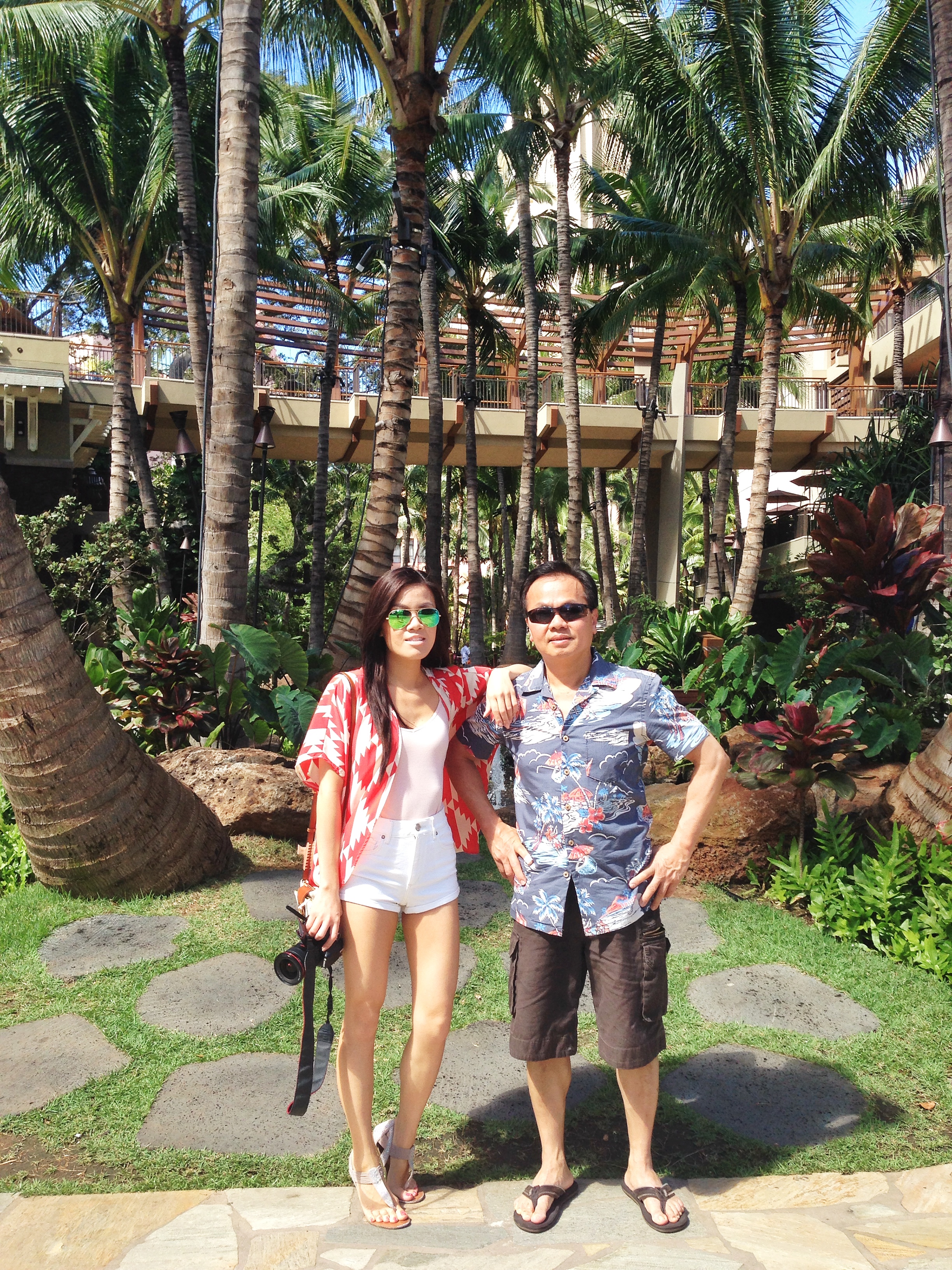 Afterwards, my parents and I strolled Kalakaua Ave to check out their abundance of luxury stores, such as Chanel, Louis Vuitton, Coach, Swarovski, and Fendi. If there was anywhere in Oahu to drop your cash, this was it!
For lunch, and several other dinners throughout the week, we found ourselves at Marukame Udon. During all hours of opening, day or night, you can find a line of people outside their restaurant, and for good reason. Despite having a simplistic menu, their handmade Udon noodles make for delicious hot and cold dishes. Great for quick, inexpensive meals, and a must go!
All in all, it made for a wonderful first day and first impression of Hawaii. I could definitely see myself coming back many times in my life, and possibly retiring here. I think... I'm in love! JN